WELCOME TO TURBOFLAME ®
The UK's leading brand in outdoor lighters
TURBOFLAME ® are taking fire back to its origins as an essential tool.
Achieving temperatures up to 1300c, Turboflame work lighters are capable of welding soft metals/glass and burning at any angle – even upside down. These adaptable lighters provide safe ignition for anything from the most extreme outdoor activities to barbecues and household stoves.
TURBOFLAME ® Not just a lighter…an essential outdoor tool ©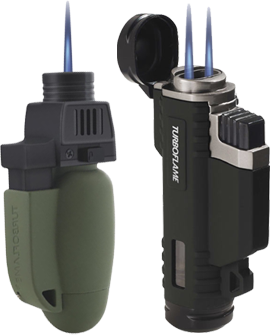 Products
View our wide range of windproof Turboflame ® lighters.
Uses and Applications
Explore our range of lighters, application and what people say about windproof Turboflame ® lighters.
Taking Care
Our guide to taking care of your windproof Turboflame ® lighter.